Sunflower Dreams: A Modern Day Love Story
In August 2021, 22 Acres Farm had the honor of providing the space that celebrated the modern day love story and union of Sherry and Alex.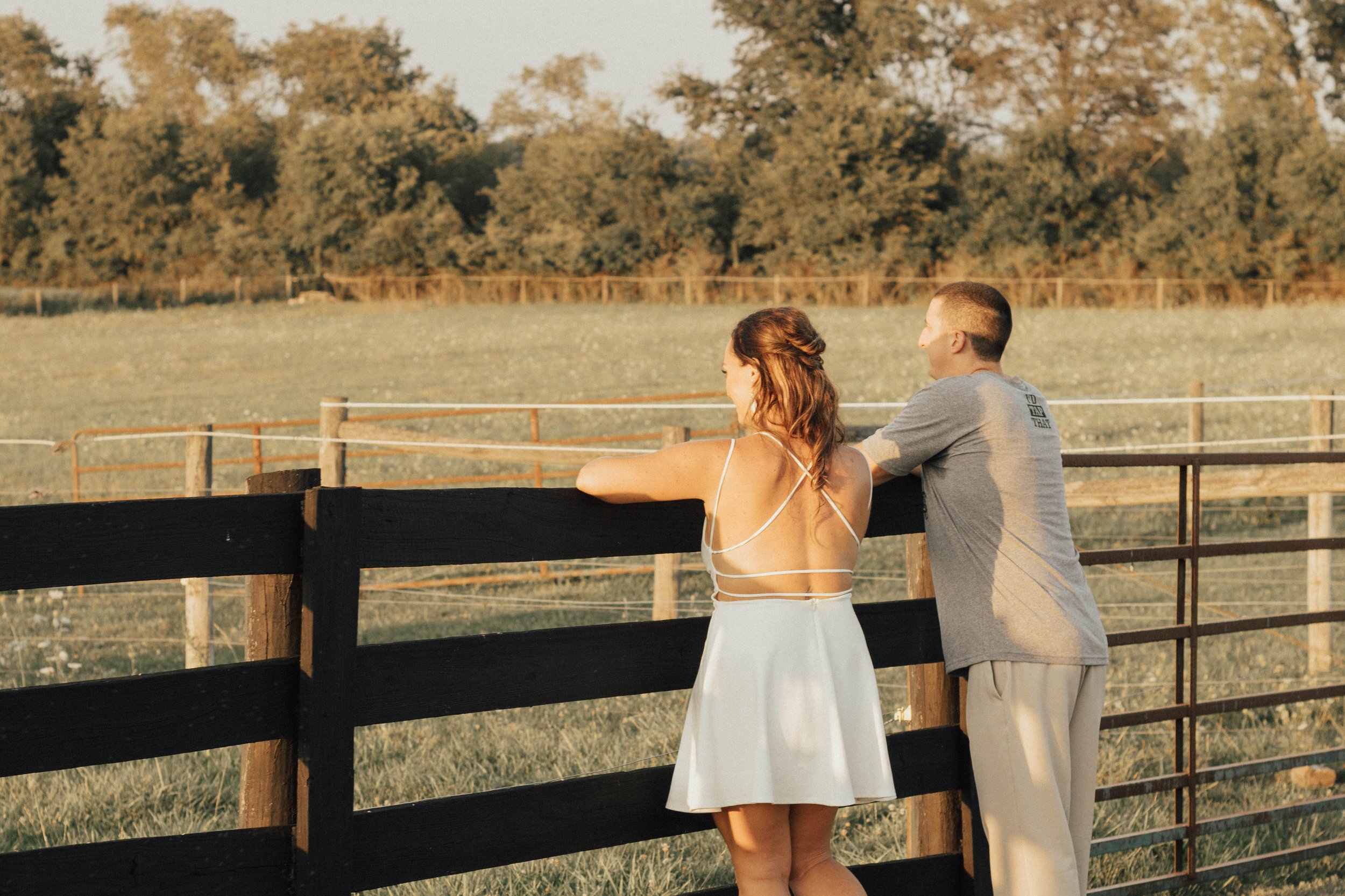 How It All Began
Their love story began about nine years prior at the Lancaster police department. They both were new hires, Sherry a dispatcher, and Alex an officer. They immediately clicked, and their friendship quickly grew into a romantic relationship.
After a few years of dating, they decided to move in together. Nearly two years later, they were expecting. Not wanting to rush because of the pregnancy, they waited until they could have the wedding of their dreams.
The Proposal
One afternoon during the COVID-19 lockdowns, Alex had encouraged Sherry to go to the grocery store to allow her some time without their young son. Since it was in the middle of a pandemic, he knew he couldn't take her out, but also knew he couldn't wait any longer to propose.
Unexpectedly upon her return, Alex was down on one knee with their son and asked Sherry to spend the rest of her life with him—a question she immediately accepted.
"Alex had told me to go ahead and go to the grocery store and he would watch our son (I was excited to just go without the little one). When I came back, Alex was in a suit and down on one knee with our son. And of course I said yes!"
The Planning
After nearly a decade of life together, it was finally time to plan the wedding of their dreams! From the start, they wanted to keep things as simple as possible. After visiting 22 Acres Farm, they knew it was the right space to accomplish that. It was something different, and they immediately fell in love with the beauty of the barn, sunflowers, and surrounding fields. They knew it would be the perfect place to celebrate their special day.
Sherry considers her style to be boho rustic. She prefers keeping things simple and loves the beauty in and around 22 Acres Farm. Sunflowers are her favorite, so choosing an August wedding while they were in full bloom provided the perfect setting. Combined with décor selections from our Something Borrowed Room, everything came together perfectly.
"I like that everything [is] included: tables, chairs, decorations, etc. And of course the sunflowers! They are my favorite."
The Details
Sherry and Alex loved planning the details. They especially loved the flexibility when it came to vendors. For food, they went with a local food truck, Paddy Wagon. This not only kept things simple, but provided guests with a wide variety of tasty options.
We love when food trucks visit 22 Acres Farm, as it provides our guests with a unique experience. Food trucks are also a much more cost-effective option when compared to caterers, and we love that the "mess" stays primarily in one place.
For beverages, Sherry and Alex went with Tap Truck Ohio. A fully restored vintage truck houses this "bar on wheels," and provides couples with a professional bartender and beverage services with up to five custom options.
Our Venue Space
Sherry and Alex particularly enjoyed the space available to couples in preparation prepare for their special day. Our Bridal Suite offered the perfect space for Sherry and her bridal party to kick off the festivities.
When planning a wedding, Sherry offered this helpful advice:
"Honestly, just keep things simple. Use as much as you can from the venue. Don't stress about the little details because honestly, your guests will probably not even be thinking about it."
Modern Day Love
Wedding's don't have to be a stressful endeavor. By going with simpler options, Sherry and Alex made their day less stressful, giving them time to enjoy each other and the loved ones that joined in the celebrations.
Congratulations Sherry and Alex! We thank you for choosing 22 Acres Farm to help celebrate your happy union together.
---
Photographer: Visual Storytelling + Co | Dress: Lulus Weddings | Hair: Ashley Ramey
Officiant: Pastor Mark Raddatz Makeup: Rachel Hodnett | DJ: Mastermix DJ Service
Cake and Sweets: Schorr is Sweet | Bartender: Tap Truck Ohio | Food Truck: Paddy Wagon